Writing Groups
Writing groups are the second-most-requested benefit by Michigan Writers members. Since writing groups tend to form and re-form in private, we'd like to offer, in this public forum, two things.
First, we'll share what information we find about, for, or possibly of interest to writing groups. You'll see these articles below.
We now offer a writing group "classifieds" page, where members can connect with other writers who share their interests.
Some members have also pooled their experiences to offer some points to consider when forming a writing group.
If you'd like to share information, offer comments, or have any other ideas about how we can help you, please send an email to [email protected].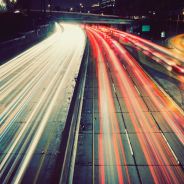 On Saturday, November 15, come join us for a casual "happy hour" gathering of Michigan Writers members and friends at the InsideOut Gallery. The topic is creativity and belonging. That's why we've invited special guests Good on Paper, an improv comedy group, to get the fun started. We'll also be playing matchmaker with writing groups (only!). Have fun, meet people, have a drink … enjoy the literary life.
read more