Writing Groups
Writing groups are the second-most-requested benefit by Michigan Writers members. Since writing groups tend to form and re-form in private, we'd like to offer, in this public forum, two things.
First, we'll share what information we find about, for, or possibly of interest to writing groups. You'll see these articles below.
We now offer a writing group "classifieds" page, where members can connect with other writers who share their interests.
Some members have also pooled their experiences to offer some points to consider when forming a writing group.
If you'd like to share information, offer comments, or have any other ideas about how we can help you, please send an email to [email protected].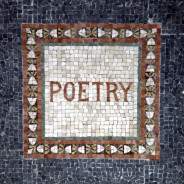 This event will feature six local poets from The Shaw Poetry Group and is part of Landmark Books celebration of National Poetry Month. Readers will include Chris Bazzett, Paul Stebleton, Marcy Branski, Michael Hughes, Candace Lee and Carrie Cantalupo Sharp.
read more