Points to Consider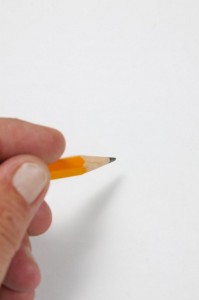 Think through and discuss your expectations on the following issues. There are many options available and advantages/disadvantages to each.
Genre and Style: Will the group focus on only one genre (poetry or fiction, for example) or will it consider work in various genres? Will the focus be on a specific style, or will the group support a multitude of aesthetics? Will there be norms/limits on issues like vulgarity?
Time of commitment: How long do you expect this group to continue working together? This can – relate to genre. For example, if you are working on long fiction, it's best to expect a long time commitment—maybe two years as an initial commitment.
Level of skill: Is this a group for beginners or newcomers to writing groups, or is it focused on writers who have been working for a long while?
Number of members: Is there a minimum or maximum group size that will make the group work rnost effectively? Is there a quorum needed for a satisfying meeting?
Closed or open: Will the group remain composed only of its original members, could it invite new members from time to time, or will the group be open to new members at any time? How will additions be decided?
Leadership: Will the group have a leader or coordinator, and/or will responsibility be distributed among the group's members?
How will the group build trust and skill among its members? Trust is a critical ingredient of a successful writing group. What kind of feedback (written? typed? verbal only?) can members expect from the group? What kind of language should be used to communicate difficult feedback? What happens if the group begins to stagnate? How can a group keep its members interested in what is going on in the group?
Practical meeting concerns: How will each group meeting be structured? How long will meetings last? How long will be spent on each piece? Will pieces be sent in advance? What happens if they are not? Will the meeting be used to critique work or generate new work?
Availability of resources: What resources are available (or needed) from Michigan Writers, Inc., libraries, and others to assist a group to get offthe ground or continue its development?
Getting Started
One suggestion is to meet a few times as a group before you start exchanging your own work. For an initial meeting or two, try bringing examples of published work you admire to share and discuss. This kind of discussion can help prospective group members to build a common ground and stimulate questions and ideas about the focus of a writing group.