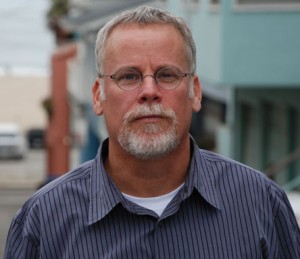 An Evening with Michael Connelly
Thursday, November 29, 2012
City Opera House, Traverse City
Doors at 6pm; Show at 7pm
In Michael Connelly's new novel, The Black Box, Harry Bosch is a veteran homicide detective at work on Los Angeles' sun-drenched streets and in its haunted canyons, driven by an unusual personal mantra in the pursuit of justice: "Everybody counts or nobody counts." That's Harry: tough, lovable, unstoppable. Michael launched the Bosch series in 1992 with The Black Echo, which won the Edgar Award for Best First Novel by the Mystery Writers of America, and gained national attention in 1994 when President Clinton was photographed holding a copy of the third Bosch novel, The Concrete Blonde. Subsequent novels in the series have consistently landed on the New York Times Best-Sellers List, with Michael also enjoying major success with non-series novels like The Lincoln Lawyer, which was adapted into a hit film starring Matthew McConaughey in 2011.
A crime reporter-turned-novelist, Michael has sold over 45 million copies of his books and has won every major mystery writing award available. Michael can often be seen on the hit ABC television show Castle, playing himself as one of the fictional Castle's recurring poker buddies.
At this special NWS event, Michael Connelly will take the stage with acclaimed author Bryan Gruley for a fascinating conversation about Michael's new novel, The Black Box.