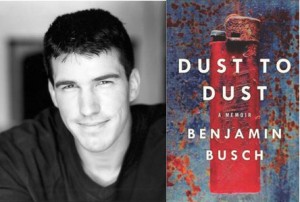 Benjamin Busch will be offering a script writing workshop, "Script to Screen," on Tuesday, December 11, 2012:
Adapting your short story or novel into a screenplay.
How to translate the genre from prose to script.
Ben is the author of the memoir Dust to Dust. He is also an actor whose appearances include the HBO series  "The Wire," a photographer, a film director, and a U.S. Marine Corp infantry officer who served two combat tours in Iraq.
Ben lives in Reed City, Michigan, with his wife, historian Tracy Busch, and two young daughters.
"Script to Screen" Workshop
Dec. 11th, 2012
7:00-9:00 pm
NMC University Center on Cass Road, Room 204