By some accounts, this year Kickstarter will distribute more funding for the arts ($150 million) than the National Endowment for the Arts ($146 million). What is Kickstarter—and how can writers benefit? Mardi Link's Kickstarter project, Secret Cuts: A Cherry Orchard Mystery, was successfully funded on April 20, 2012.
For years, tech-savvy folks have been promising writers who go digital everything from ebook millions to an instant audience. I can't vouch for the authenticity of either of those claims, but I can offer some information on Kickstarter, a newish online funding platform for creative endeavors, including literary ones. (All forms of art — paintings, dance, film, inventions, music, etc. — have been funded through the site, but for our purposes, I'm going to stick to writing.) Yes, you can raise money for your next writing project without an agent, a contract, or an editor.
Here's how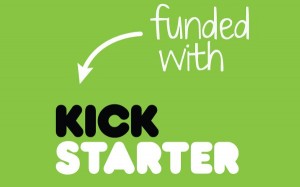 Kickstarter is a classic, altruistic idea in the form of a website. The idea is that by working together, people can accomplish things that they couldn't do on their own.
The website works like this: A writer (Kickstarter calls us "Creators") logs on to the site, describes their project, sets a funding goal, selects rewards to offer backers, and submits their project to Kickstarter staff. If the project follows a few basic guidelines, it goes live on the site and can accept pledges. As in, money.
Not all projects are funded, but many are, and sometimes that funding even far surpasses the writer's original goal. For example, a Chicago area writer asked for $1,100 to write a history of the video game, Halo. He received $7,155! Another writer wanted to secure $5,000 to self-publish the first book in her urban fantasy series. She received $10,132! Of course, there are also projects like a novel about a rabbit with walking nightmares that only received a tenth of it's requested $16,000 goal. And Kickstarter is an all-or-nothing proposition. You either raise all the money you asked for or more and are funded, or you don't and aren't.
Sound easy? Well, the idea is easy, but in order to secure funding, here are three things you can do to improve your chances of attracting backers.
Simple steps to attracting backers
1. Take some time to define the project for yourself before you launch it. The more specific you are, the better you convey your project and your excitement for it, the more likely you will communicate your idea to potential backers and inspire them to pledge.
2. In the description of your project, Kickstarter allows you to upload a video. Don't skip this step! If you haven't ever made a video, consider this an opportunity to learn how to use this increasingly important medium. Your video doesn't have to win an Academy Award, but it does have to describe you and your project well. According to Kickstarter, 50% of projects with a video in their description get funded; only 30% without one do.
3. Just because you launched it, that doesn't mean backers will know about your project. Don't expect Kickstarter to do all the promotion for you. No one can back your project if they don't know about it, so it's your job to get the word out. The site gives you some very easy to use tools to promote your project and to communicate with your backers. Link your project to your Facebook page, blog about it, and send an email to friends, readers, supporters, your dog groomer, and librarian. A caveat: Use tact and restraint when doing this — don't spam and don't overdo it. There's a difference between letting people know about what you're up to and repeatedly clogging their inbox, their Facebook timeline, and their voicemail. And don't forget to drop a line to local media. Kickstarter is still relatively new, so it's news. As in, here.
A couple of caveats
Kickstarter works with Amazon to deliver the money to creators and as I said above, funding is all or nothing. If you meet your goal, your backers' credit cards are charged and the money is transferred into your bank account. If you don't meet your goal, all pledges are cancelled. And, even if you do meet your goal, Amazon holds onto the money for about two weeks and both Amazon and Kickstarter take a small percentage as a fee.
The site only allows projects that have a beginning, a middle, and an end, and that make something. You can't fund your trip to Europe unless you plan to create something about the trip too, like write a book, make a film, or paint a series of landscapes. You can't ask for money to fund your education, make porn, or sell guns.
After identifying a project, making the video, launching it on the site and working to get backers, I can say that for me, this was a rewarding process. I made a promise to myself that I would use Kickstarter to test whether or not there was reader interest in my idea and I wouldn't do the project if it wasn't funded. I enjoyed it so much that if the right project comes along, I'd consider using Kickstarter again.
So, if you've been thinking about launching a Kickstarter project but haven't gotten around to it yet, what are you waiting for? Visit the site, check out their free "Kickstarter School" for more how-to tips, and build your project.