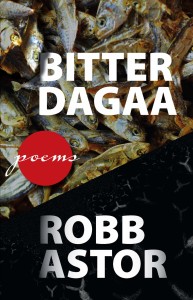 Sunday, June 15, 7:00 pm
Writing House Great Room, Interlochen Center for the Arts
Michigan Writers Cooperative Press (MWCP) will host a book launch for the winner of our annual chapbook contest, Robb Astor, of Traverse City. Bitter Dagaa, a collection of 23 poems, is partially rooted in Robb's experience as a Peace Corps Volunteer in the United Republic of Tanzania during the mid 1990s.
"Bitter Dagaa is a striking work," said poet and novelist Gordon Henry who was this year's MWCP poetry judge. Henry is a Professor of English and American Indian Studies at Michigan State University. "Robb's collection is driven by beauty of image and absorbing language, by some deep awareness of how myth and enduring compassion reconnect us, even through the violence and cruelty of human suffering."
Robb will be joined by past chapbook winners Holly Wren Spaulding and Catherine Turnbull for an evening of readings celebrating the written and spoken word, the culture of writers in our community, and the readers who provide the essential vitality of perception to the stories and poetry we share.
We welcome and encourage the public to attend this free event at the Writing House Great Room at Interlochen Center for the Arts at 7:00 pm on Sunday, June 15, 2014. Signed copies of Bitter Dagaa will be available to purchase for $10.00 at the event and will be available at local book stores or from the author himself afterwards.
"We named this our Cooperative Press," said Daniel Stewart, president of Michigan Writers, "because that collaborative spirit defines every part of what we do. Our team of judges, editors and designers share in the joy that comes with a writer's first publication. Past winners have gone on to receive fellowships and residencies and to publish full-length works. That's why we call this a launch: It's just the beginning of a much larger journey."
Established in 2006, the Michigan Writers Cooperative Press seeks to recognize emerging writers by publishing limited-edition chapbooks of poetry, short stories and creative non-fiction.
The 2015 chapbook contest opens for submissions on December 15, 2014.