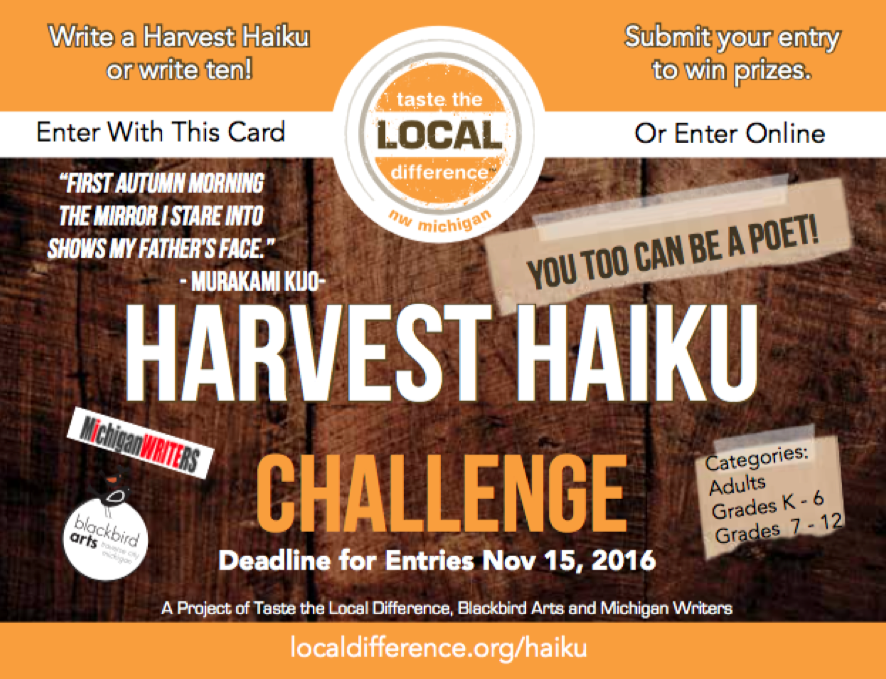 Welcome to the 2016 Harvest Haiku Challenge presented by Taste the Local Difference, Blackbird Arts and Michigan Writers.
Go to localdifference.org/haiku to write and submit your haiku. Submit as many as you like.
We'll be giving away prizes for winners in several categories including "Best Haiku" for each of our three age ranges as well as some surprises from the judges.  All winners will get published in TLD's 2017 Guide to Local Food in Northern Michigan, have their work shown in a gallery opening at Blackbird Arts in Traverse City, and receive a printed copy of the winning collection in chapbook form.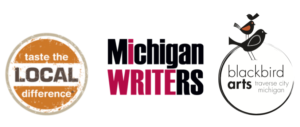 All proceeds from the sale of chapbooks go directly to support the three non-profit partners. The contest closes on November 15, 2016.
Haiku are seventeen syllables long, broken into three lines.
The first line has five syllables, the second line has seven syllables and the last line five syllables.
Here's a classic example:
First autumn morning
the mirror I stare into
shows my father's face.
– Murakami Kijo