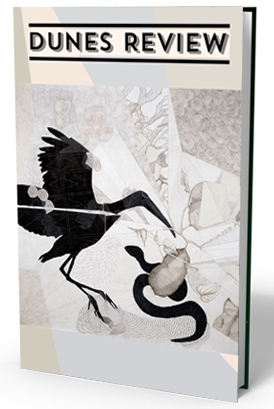 The Spring 2018 issue of Dunes Review is here — come join the release party!
Sunday, April 22, 2018
12:00 noon
Brilliant Books, 118 E. Front St., Traverse City
For more than 20 years, Dunes Review has showcased the best poetry, fiction & essays from writers here in Northern Michigan and across the country.  Previous contributors include Jim Harrison, Fleda Brown, Jim Daniels, Terry Blackhawk, Tomas Salamun, Dan Gerber, Anne-Marie Oomen, Richard Tillinghast, Michael Delp, Chris Dombrowski, Jerry Dennis, and many more.   Work originally published in Dunes Review has appeared in The Pushcart Prize: Best of the Small Presses series.
Refreshments will be served, and contributors will be on hand to share and discuss their writing.  Stay tuned for more information, including contributor interviews and cover art!  Meanwhile, check out our Dunes Review Interview Series for a behind the scenes look at the people who bring the journal life.